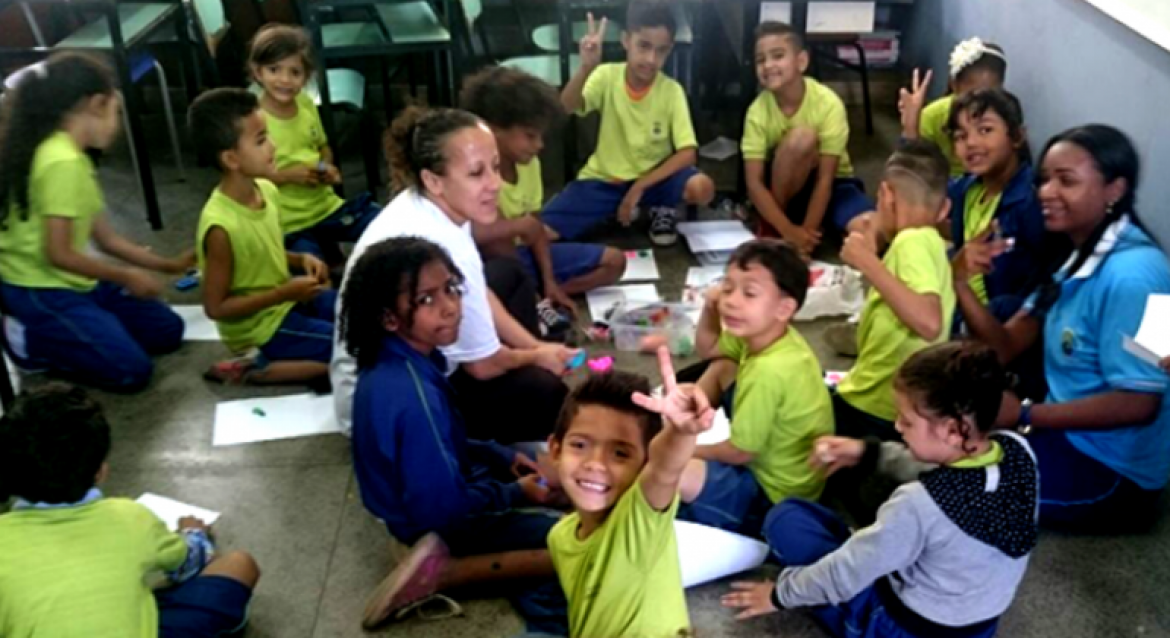 Escola Municipal Professor Paulo Freire
The Municipal School Professor Paulo Freire was founded in 2001, in the Abreu Ribeiro district, a region marked by extreme social vulnerability, located on the outskirts of Belo Horizonte (MG). Due to the lack of opportunities, many local children found themselves excluded from basic education and vulnerable to violence. The dream of seeing a forming place for children and young people mobilised local leaders, and thanks to collaboration of different actors, the school was born, taking the name of an honoured teacher for his vision of Popular Education. The power of articulation, which enabled the creation of the school, became a significant milestone in the political-educational program adopted. There is a permanent commitment to openness and respect to each other, and School exerts a democratic environment. The building has an audiovisual room, a library, a computer lab, sports court and garden where all are responsible for their maintenance.
With the intention of fostering human development, students and teachers build upon collective knowledge. As a result, the School is linked to various bodies, such as local churches, the departments of Education and Health, universities, the CRAS (Social Assistance Reference Centre), the municipal network, the School Patrol (public security) and the Samba School. These partnerships seek to promote the common good, with lectures and/or seminars that influence reflection according to school demands.
Since its foundation, the School is open to the community. On weekends it works as a social and cultural space to receive families, strengthening ties and promoting ownership and School empowerment for children and youth. Recognised as an Integrated School since 2006, the School extends the time and learning opportunities for children and adolescents. Nine hours of service to students who are also present integrally, in which they participate in dance workshops, crafts, cooking, poultry, popular games, taekwondo, music education, games, reading, theatre and study groups. During EJA (Youth and Adult Education), the school receives about 120 students, divided into Youth (15-18 years) and Multiple Ages (over 18 years), in which support of projects and the collective construction are the focus during the event at School. In 2004, the School opened its doors for the inclusion of special students. Now it receives around 140 special students, accompanied daily by 12 inclusion monitors/interpreters, not to replace, however, the work of the teaching staff, since the inclusion process occurs at full collaboration. Finally, there is an ongoing practice and inducement for respect and diversity, emancipating the harmony of the School's climate in which everyone has a voice.
Comentários