#book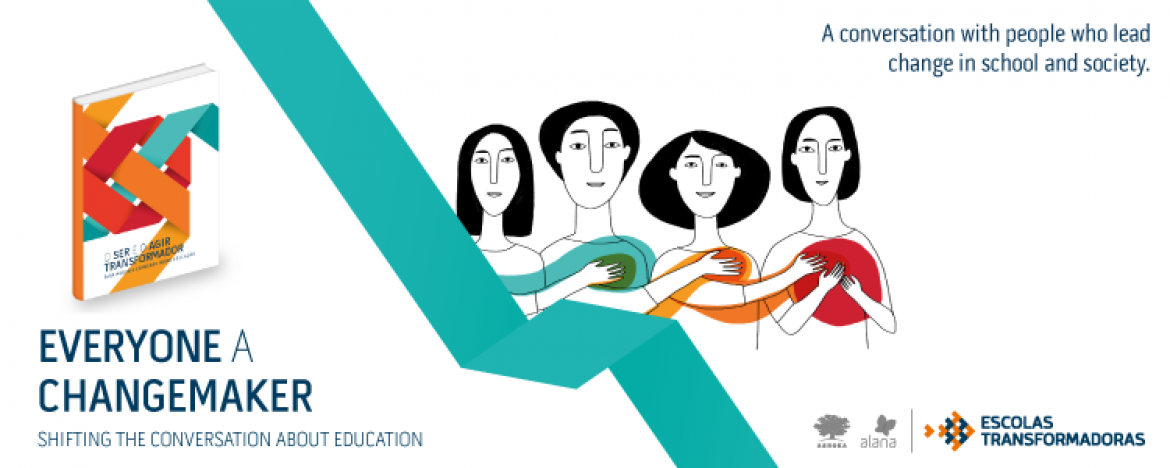 Everyone a changemaker: shifting the conversation about education
The denouncement of our reality and the announcement of new horizons are in the voices present in the book "Everyone a changemaker – shifting the conversation about education", produced by the Changemaker Schools Brazil program, an initiative by Ashoka in partnership with Alana.
What do the 15 schools presented in this book have in common with the rest of Brazil's schools, and how do they lead a new understanding of education in their territories and the country? In this book, these stories are brought to life in the voices of the students, educators, families, community leaders, thinkers and education professionals.
The book "Everyone a Changemaker – Shifting the conversation about education" is also available in Portuguese and Spanish.
___________________________________________
Instructios for e-book reading
– Both ePub and Mobi extensions have as priority a comfortable and inclusive reading in mobile devices, such as smartphones, tablets and eReaders;
– Both ePub and Mobi extensions require an specific app, so they can be identified by the device;
– The ePub extension is opened and runs in the operational system Windows 10: the Edge browser, for example, runs ePub files. For reading in smartphones, it requires the use of an app of your own choice, such as Google Play Books, Kobo, etc.
– Mobi files are an exclusive format by Amazon, runs in Kindle device and the free Kindle app for smarphones, PCs and tablets.
Comentários